RULES 
Teams fish for the species they love in the following five divisions: pike, walleye, bass, panfish, or mixed bag.

Contestants may select only one division, which must be declared at the weigh-in on Saturday.

One rock bass will be the bonus "kicker" fish and added to your total weight (in any division, including mixed bag) at weigh-in.

Contestants may launch from any ramp and be on Gull Lake and at their fishing destinations, but may not begin fishing until 7:00am.

Tournament boundaries are the entire Gull Lake chain.

Artificial lures and live bait are allowed.

Plaques will be awarded for the top three in each division, plus Ugliest Fish, Biggest Bass, and Biggest Walleye.

Sea Foam recognizes 

10 total teams not in the top 10 of any division with Second Chance prizes.  Twenty Second Chance winners will receive an assortment of Sea Foam Motor Treatment.

Ties will be settled by a coin toss.

Weigh-in scales open at 1:00pm, and teams may only weigh their fish once.

All boats must return to Cragun's Resort no later than 3:00pm. (Teams arriving earlier than the deadline will help streamline the weigh-in process.)

All prizes and trophies will be awarded at weigh-in headquarters at Cragun's Resort on Gull Lake immediately upon completion of the tournament.  

Winners must be present at weigh-in to collect prizes, or they will be forfeited.

Bass
Sponsored by
Lindner's Angling Edge
Weigh three (3) largemouth bass

Pike
Sponsored by
Nor-Son Construction
Weigh one (1) northern pike

Walleye
Sponsored by
Navillus Land Company
Weigh three (3) walleyes

Panfish
Sponsored by
Nisswa Lions Club
Weigh three (3) panfish, crappies, bluegills, sunfish, or perch in any combination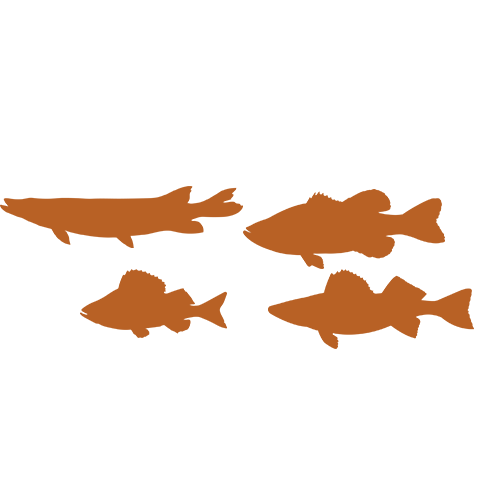 Mixed Bag
Sponsored by
Brainerd General Rental
Weigh one (1) pike, one (1) walleye, one (1) largemouth bass, and one (1) panfish